Home / 6Days / 5 Nights MARANGU ROUTE (Coca Cola Route)
6Days / 5 Nights MARANGU ROUTE (Coca Cola Route)
On this week long hiking adventure guests will encounter different vegetation and landscapes also few animals as well as view breathtaking scenery on Kilimanjaro.Marangu route is the most popular trekking safari route to Kilimanjaro's snow summit in Tanzania. Probably because it's the least expensive route up on Kilimanjaro climbing tour among the other routes, but also takes the advisable days to get to the summit.
Day 1: Marangu – Marangu Gate (1860m) – Mandara Hut (2700m)
 After breakfast and briefing you will drive to the Kilimanjaro National Park Gate (about 2 hour) register and commence the climb. Trek begins and you will soon be hiking through the dense rain forest. Alongside the impressive vegetation, you will have the chance to catch a glimpse of the black and white colobus monkeys. Approximately 4 hrs later, you will reach your destination the Mandara Hut (2650m). After a well-earned rest, Your guide can take you to the Maundi Crater where you can enjoy the wonderful view of the Kenyan interior.
Day 2: Mandara Hut (2700m) – Horombo Hut (3700m)
 The day begins with an early breakfast. Shortly after you have left Mandara Hut, you will reach the timberline and then enter the heath and moor zone. Approximately 4 – 6 hours later, the Horombo Hut will come into sight, standing at an altitude of 3700m. From the hut, you will have fantastic views overlooking Mawenzi, Kibo and the wide plain of the Masai steppe.
Day 3: Horombo Hut (3700m) – Zebra Rocks (4020m)
 Today serves as an acclimatisation day. This should not be underestimated and greatly improves your chance of success in reaching the summit. After a relaxing breakfast, a 4-5 hour trek follows to the Zebra Rocks (4020m). The distinctive black and white stripes give the rock formation its name. On your return to Horombo Hut, a warm lunch will be waiting for you. You can relax in the afternoon and regain your strength for the hike the following day.
Day 4: Horombo Hut (3700m) – Kibo Hut (4700m)
 Today's stage is long and tough. The well-built trail passes the "Last Waterpoint" which is followed by the so-called "saddle". This nearly vegetation less plateau joins the main summit Kibo with Mawenzi. Today's destination is the Kibo Hut that is usually reached in about 5 – 6 hours. Here, you will enjoy an early evening meal followed by an early night, as the night will be short.
Day 5: Kibo Hut (4700m) – Uhuru Peak (5895m)
Today is "The Big Day" – the summit stage. This begins at night when the lava ash is still frozen and walking on it is easier. The mountain guide will wake you up at 23:00 hrs and an hour later, you will begin the long and strenuous trek to the summit. Passing the Hans Meyer Cave at 5220m, the climb slowly but surely goes upwards. At sunrise, you will reach Gillman's Point (5681m) – the crater rim of Kilimanjaro – where the sun will slowly start to warm up the land. You will have soon forgotten the cold of the night and after a further hike of 1 – 2 hours, you will reach Uhuru Peak at 5895m. At this peak, you can celebrate your accomplishment of reaching the "Roof of Africa". The route back down follows the same path; the lava ash will now have thawed and allows for a fast descent. On your return to Kibo Hut, a warm meal awaits you and you can regain your strength. Following a 1 – 2 hour break, you will once again be on your way hiking to the Horombo Hut (3700m) where you will arrive in the afternoon. After an evening meal, most of the mountain conquerors understandably retire early to bed.
Day 6: Horombo Hut (3700m) – Marangu Gate (1860m) – Moshi
 The last stage passes through the heath and moor zone to the Mandara Hut (2700m) where a warm lunch is waiting for you. Soon, you will once again pass the tropical rainforest and after a total time of 6 hours trekking, you will be back at the Kilimanjaro National Park Gate (1860m). After saying goodbye to your mountain guides, a transfer follows to take you back to hotel . Once there, you can take a warm and relaxing shower and celebrate your success in reaching the summit of the Kilimanjaro.
Equipments to bring with you
> Walking poles
>Sleeping bag
> Themarest
>Hiking boots
> Heavy clothes
> Light Clothing
> Hat
> Sun Glasses
> Torch with Spare Batteries
> Water bottles or back pack.
Prices
| | | | | | | | |
| --- | --- | --- | --- | --- | --- | --- | --- |
| Area/Spot | Days | 1 people Price/p | 2 people Price/p | 3 people Price/p | 4 people Price/p | 5 people Price/p | 6 people Price/p |
| Mt Kilimanjaro Marangu ( Coca Cola Route) | 6 |  $2,540.00 |  $2,122.00 |  $1,932.00 |  $1,750.00 |  $1,682.00 |  $1,577.00 |
Items included:
Professional, English speaking guide
Personal porter $ Cook
Kilimanjaro Trekking Tour according to the travel plan description
Meals as indicated in the tour brochure
Transfers to and from the Kilimanjaro Airport
Return transfer from Hotel to the National Park Gate
Overnight stays in mountain huts
All national park fees
Tents in the rout necessary
Porter loo
Oxygen
camping & rescus fees
fair wages to guides/Assistant guides & porters
camping equipmentguide
3 meals per day + snacks on trek
pre & post climb accommodation.
Items not included:
Meals not indicated in the tour description
Alcohol and soft drinks (coke, mineral water etc.)
Visa fees
Tips
Personal spending for souvenirs
Travel insurance
Book your African Safari
Book Tanzania Tour Packages At Best Price With Tan Spirit Safaris. Click Now To Get Exclusive Deals On Tanzania Holiday Packages.
Mobile: +255 762 745744
Email: info@tanspiritsafari.com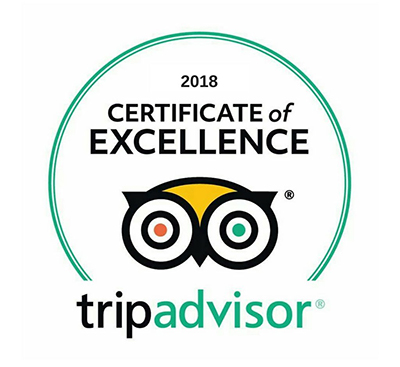 Customize Your Tour Package
We look forward to welcoming you to Tanzania, the gem of Africa, home to the precious tanzanite stone.